Next Project ▶
Java, Android: Dog Food Analyzer
This was completed as the final project for my advanced android class. Dog Food Analyzer is a tool for calculating the dry matter basis of pet food. The guaranteed analysis listed on pet food packaging includes moisture. By factoring out the moisture canned, frozen, and dry foods can be easily compared. Once moisture is removed the approximate percentage of carbohydrates can be estimated.
The main feature of this app is the scalable graph. The graph is scaled to the size of the display and rendered as a bitmap in memory. The graph is designed to be reusable in other applications.
Dog Food Analyzer needs to be refactored and optimized for current versions of android. As much as I love the graph I'm not really happy with the UI.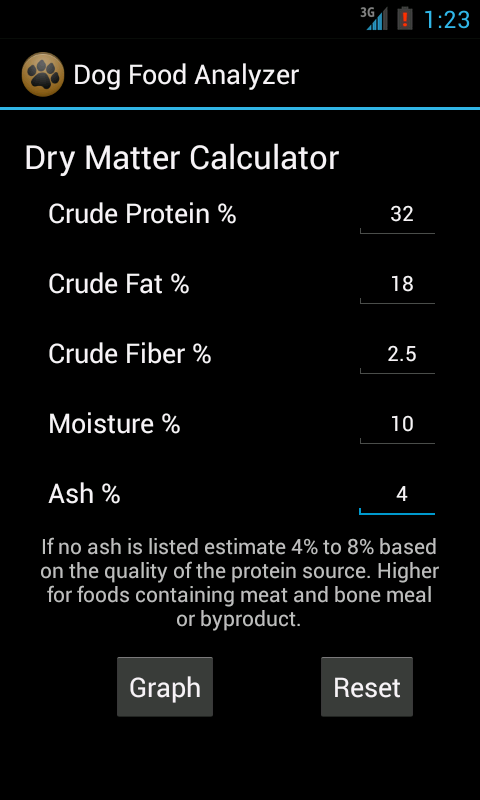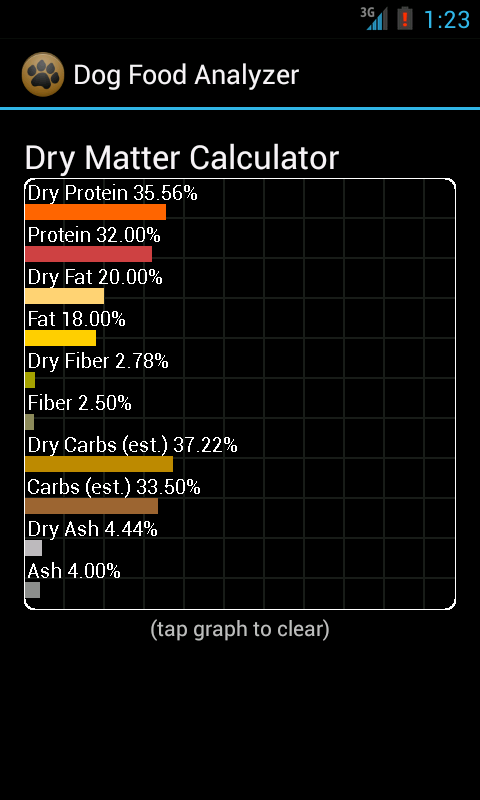 Out of an abundance of caution I have opted not to expose the source code since this app is still live on the play store. You can download the app by using the Google Play link below.
Next Project ▶